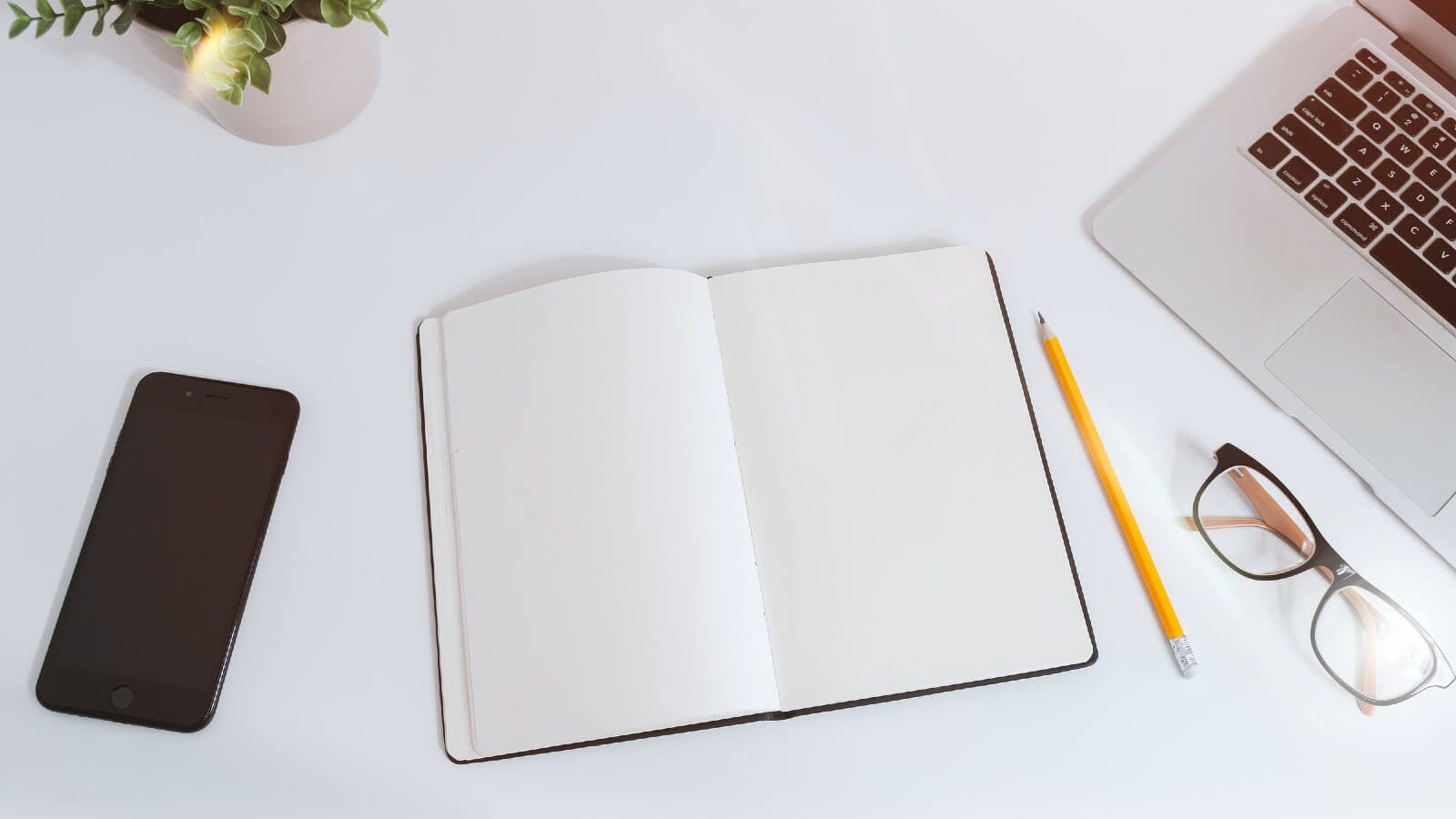 ---
Nurole Guide: How to become a non-executive director
Nurole's top 10 tips for those looking for their first non-executive director role.
1. Confront the brutal facts
The bad news first. Getting your first board role is difficult. It's important to be under no illusions. While Nurole brings greater transparency and access to board positions, it also raises the standard of what it takes to become a board director.
The field is extraordinarily competitive - you are not just competing against high-flying executives looking to get their first board role, you are up against the best of previous generations who have built portfolio careers. On average, successful applicants on Nurole make approximately three applications for every success. Some have made significantly more, with the record north of fifty applications before getting their first role!
Sometimes we hear from those looking to get their first board role who say "there is no opportunity whatsoever for anyone who has not already been on a board". Don't fall into that fixed mindset. Nurole's diversity data shows over thirty percent of successful applicants on Nurole are first-timers. Seventeen percent are under forty-five. The key is figuring out how to make yourself stand out from the crowd.
In short, if you want to succeed you will have to persevere and get used to rejection. If you get rejected, it doesn't necessarily mean that you are not right for a role - read our guide on understanding rejection to learn more.
2. Be focused
It's not a simple numbers game - the best applicants tend to be very focused with their applications, only putting themselves forward for roles where they believe they are exceptional fits. If you apply for too many roles, invariably the quality of your applications suffers.
Organisations are spoilt for choice by the quality and diversity of board-level talent they find on Nurole . Consequently, criteria boards initially saw as only "nice to have" become differentiating factors. 
At the moment many boards are under pressure to improve their diversity, in particular in terms of gender and ethnicity. If that's a material consideration for a board and you do not enhance their diversity, your chances of success are reduced. That's not to say you have no chance - we often see organisations hiring two or more candidates when they originally expected to appoint just one. On the flip side, if you can help enhance their diversity your chances are significantly increased.
It is worth keeping in mind that in many jurisdictions boards cannot legally look solely for candidates with a protected characteristic. This can put them in a challenging situation when they are under extreme pressure from their stakeholders and know any candidates not offering the protected characteristic will be voted down or put them under serious scrutiny. Often boards will signal their desire to improve a particular aspect of their demographic diversity in their role description. Being alive to what pressures the board is facing on this front will help you be more targeted with your applications.
The best candidates also understand that less is more: it's usually better to provide three brilliant reasons for what makes you an excellent candidate than hundreds of good ones. They also show rather than tell: they give specific measurable examples of their ability to add value rather than making sweeping generalisations. Read our guide to good applications for more details.
3. Know your value add
Chairs are often approached by prospective board members saying they are keen to find a board role. What makes the strongest candidates stand out is that they know what value they can add (and what they can't) and often have an idea of the exact boards where they can add that value.
At the same time, beware your own biases. For example, research suggests that on average underrepresented candidates on boards (e.g. female and ethnic minority) tend to undersell themselves and only put themselves forward if they have one hundred percent of the required and desired criteria.
If you are someone who tends to undersell yourself, be prepared to push yourself out of your comfort zone. Target roles even if you are not one hundred percent perfect. Conversely, if you are someone who tends to be confident that there is nothing you can't do, be ruthless with which roles you target and rein yourself back in.
If you are unsure about whether you should apply for a role on Nurole, it's worth reading Nurole's "Should I apply?" guide. You can also use the Q&A feature on each role to ask if there is any obvious reason why you shouldn't apply if you are really unsure so that you don't waste your time or the organisation's. But you always have to weigh this up against the fact that you "miss one hundred percent of the shots you don't take".
4. Communicate clearly
Weaker applications rely on the reviewers to make deductions about how an individual's experience might add value to the specific board. The best candidates make it easy for boards to understand their experience (for example, not assuming the board is familiar with the organisations they have worked with but spelling out the relevance where appropriate) and how it contributes to the challenges faced by the board. They consider their value add not just in isolation but in the context of the existing board members. Sign up to our successful board member applications series to stay on top of the different ways others achieve this.
Apply the same considerations to your public profile and CV. One of the first things anyone considering you for a board position is likely to do is look you up online. What shows up on Google? If you have one, does your Linkedin profile present you in the best light possible and make it easy for people to understand how you would add value as a board member? If you have included a photo on your CV or Linkedin, what might it say about you to someone who does not know you?
5. Increase your luck surface area
With over 1,000 placements across 23 countries and 40% of those in the last year, Nurole is rapidly growing and making it easier to access more board-level opportunities than anywhere else, across every sector from startups to multinationals and everything in between. However, we don't yet have every opportunity on the platform (though we are working on changing that and need your help - if you know boards who might benefit from using Nurole please get in touch).
So where else can you source non executive board positions? Other ways of finding non executive board vacancies include going direct to organisations in your network, building relationships with headhunters and using other online platforms.
If you know what sort of boards you are interested in, make it known to your network and make connections with organisations before they are even looking. The only caveat that might concern you about going direct if you are a strong candidate: why is the board not running an open hiring process? It is a clear red flag on the governance and aspirations of that organisation when the data is so overwhelming on what makes open hiring processes better.
Networking with board-focused headhunters can also be a fruitful source of opportunities. Again, this is where knowing what sort of boards you are interested in and what value you can add is critical. If you make a bad first impression with a headhunter, you are unlikely to hear from them again. Moreover, the challenge is building relationships when they have limited hours in the day and they are working for the client rather than you as a candidate. Once you get your first board role, you will find you get called much more! 
There are some online sites such as the UK government public appointments website which openly advertise board roles. Just beware those online platforms charging you for access to roles. Feedback from Nurole members suggests they are primarily geared up to sell you more services rather than actually finding you a board role. Most simply have unpaid roles that are already visible elsewhere. At Nurole, we believe access to roles should be free because organisations want the best candidates, not just those willing or able to pay.
6. Respect the process
Sometimes candidates looking to get their first role try to jump the queue by getting in touch with the Chair or a board member directly once a search is in process or a role has been publicly advertised. Every time we have seen this happen on Nurole, the candidate missed out. The Chairs invariably reason that if the candidate can't follow the instructions on a simple application process which asks them not to contact the organisation, how will they control them in the more complex and nuanced environment of the board room?
If you are lucky enough to get longlisted, shortlisted or interviewed, it's probably only a matter of time before you are successful getting a role. But don't blow it by failing to prepare. It's extraordinary how many successful executives we see failing at the interview stage for basic reasons: failing to research the publicly available information on a company (understanding the supply chain, the competitive dynamics, reading the annual reports and company presentations etc), failing to do some basic diligence like mystery shopper visits, not showing enough desire for the role or being too keen are some of the most common pitfalls.
7. Reflect on your motivations
Getting to the top of the pile as an executive is hard but getting onto the first rungs of the board ladder is harder still. That doesn't mean you should give up, but given the scale of the challenge it's worth reflecting carefully on what's motivating you. Is it really something you want to do or is it just something you assumed you should do? If you have not distilled your thinking, it usually shows up in your application or at the interview stage.
For many it's about finding ongoing purpose in a hundred year life after a distinguished career as an executive. For others it's about the flexibility, intellectual engagement and variety a portfolio career offers whilst still earning a reasonable income. For some, it's about personal development - the opportunity to learn what it's like to sit on the other side of the table to make them better in their executive job. For others it's about being able to give back - by helping others with the knowledge they have acquired. There are lots of other reasons and it's usually a combination.
Notwithstanding all the above, reading large volumes of paperwork, analysis of financials and lengthy discussions on topics such as strategy and risk management may not be your thing. Perhaps you get more of a thrill from rolling up your sleeves and getting involved in making things happen. If so, a portfolio career may not be for you.
While the role of a board member is varied and a great privilege which allows you to interact with an organisation's most senior leadership, in certain organisations the governance aspects take up significant amounts of time. While board roles on publicly listed companies are sometimes perceived as more prestigious, it's not unusual to hear from board members of listed companies who have become tired of the regulatory and compliance burdens. While smaller organisations usually pay less and may be perceived as less prestigious, board members can often have a greater more tangible impact which appeals to certain personalities. 
The primary reason for taking on a board role should also not be about the money - compared to what you could earn as an executive you are typically underpaid as a non-executive as Nurole's non-executive director compensation survey demonstrates.
8. Learn from your failures
If you apply for roles and are unsuccessful it's important you learn from the experiences. The lesson could be that you are applying for the wrong roles or that you need to build up your experience to stand out more. It could be that you are failing to communicate the value you bring. Or it could simply be that you were perfect for the role but unlucky to be up against someone who was even stronger or offered a combination of characteristics you did not. On Nurole we always aim to provide as much feedback as we can and constantly experiment to make our feedback better. However, we have yet to find a way to help individuals not feel some sense of visceral disappointment when unsuccessful. The best advice we can offer is to allow the initial wave of emotions to settle before trying to learn anything.
Irrespective of the outcome, it's important to behave well in all your interactions with those involved in the process. There is no faster way to tarnish your reputation and future prospects of getting a board role than behaving badly or getting angry about not being successful. Invariably boards and gatekeepers take that as an insight into how you might behave on a board where things are going wrong. We have seen a number of otherwise strong candidates miss out on getting board roles because they were rude to the company's receptionist at the interview or another individual who they saw as beneath them. We also hear from chairs who have flagged a candidate who was a runner up in a process as their next hire only to change their mind when they saw how that candidate dealt with being rejected.
The best candidates always take rejection well. They focus their efforts on understanding where they fell short rather than trying to change the outcome or getting upset. If you are really struggling to get your first role it may be worth investing in a specialist coach to help you figure out whether it's unrealistic or you need to recalibrate - there are many bad ones out there so we have compiled a list of independents we've had good feedback about which you can access on our member services page.
9. Build your experience on a non-profit board
Non-profit board roles are typically less competitive than commercial roles - on average Nurole has forty applications for each commercial role versus ten in the non-profit space. There is no doubt that having sat on a non-profit board will make you better equipped for a commercial board role. It will give comfort to boards considering appointing you in the future that you understand what it is to operate in a non-executive environment if you have never done so previously.
It will also grow your network - if you impress on a good non-profit board, other trustees who sit on other boards may take note and further opportunities may come from that. However, that shouldn't be the only reason you take a non-profit board role. If you are not truly passionate about the organisation's mission, you are unlikely to contribute to the best of your ability and it may then do your reputation more harm than good.
10. Don't rush into the first opportunity
Your first role will be the hardest to get. Do not let that tempt you into jumping for any role. It is easy being a board member when the waters are calm. It is only when you hit a difficult patch that it really hits home what a responsibility it is that you take on, both in terms of time and liability.
As a non-executive director you have the same legal liabilities as the executives. So when things go wrong it can turn into a full time position and many sleepless nights for much less than you could likely earn as an executive. Nurole data suggests the average board role takes thirty percent more time than advertised while McKinsey research suggests best in class board members will invest forty one days per year per role.
You don't want to leave a board role soon after starting it because you suddenly realise it's not for you, you identify an issue at the company or you don't have the time. That doesn't look good for future roles.
Equally, you need to be consider how certain roles might limit your future prospects. For example, a role on a gambling board might constrain what roles you will be considered for in the future.
Before accepting a role, make sure you do your due diligence: amongst other things, ask for strategy packs, annual reports, management reports, the new board member induction process, copies of the articles of association, the shareholder agreement if there is one, the board minutes, the board calendar, get a copy of their D&O insurance and discreetly speak with other board members, the company secretary, customers, competitors, suppliers and employees to get a rounded perspective of what you are signing up to.
Remember, as much as board members become representatives of the organisations they serve, organisations will be seen as representative of their board members.
Nurole provides best-in-class hiring for forward-thinking boards. We blend the power and reach of technology with a very human understanding that every role, every organisation and every candidate is different. Contact us to discuss your next hire or find out more about becoming a member here.