ICG wanted two new board members who could bring private equity experience and a successful track record in international distribution of institutional funds and segregated accounts with a global remit.

In ten days Nurole identified Steven Welton (BGF CEO) and in 14 days Nurole crowd-sourced a recommendation of Amy Schioldager (Blackrock Global Executive Committee member).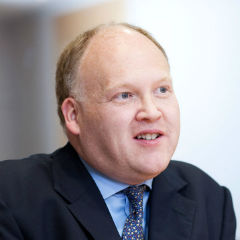 "The global candidate pool available through Nurole identifies candidates that are not on traditional radar screens. The platform deepens and widens inclusion. We hired a West Coast based, first-time non-executive who had recently completed a deeply relevant executive career. We simply wouldn't have found her in the UK using a traditional executive search process."
Kevin Parry, Chair, ICG