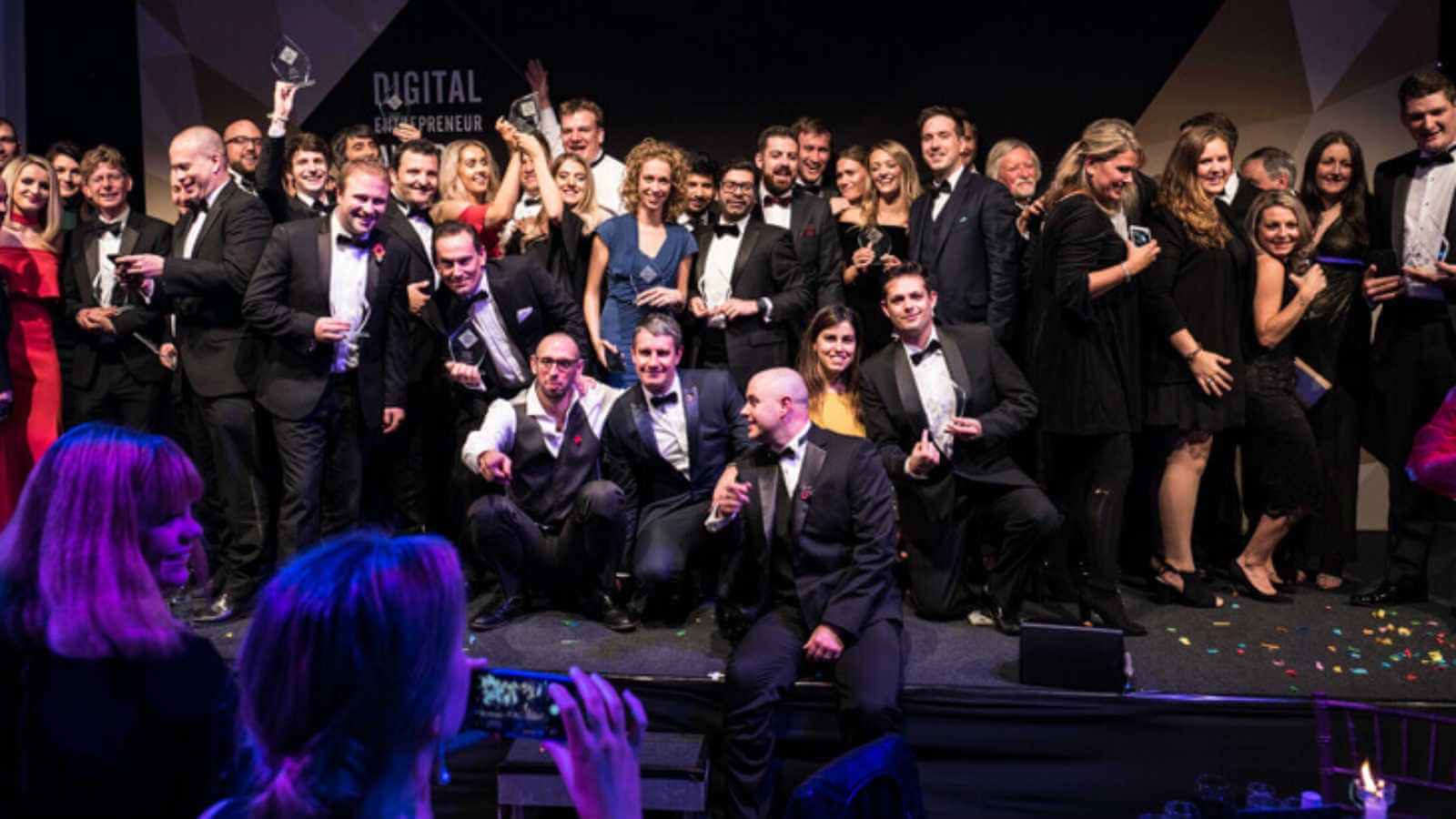 ---
Nurole Shortlisted for National Digital Awards
Today, Nurole is delighted to announce that it has been shortlisted as a finalist for the Digital Startup of the Year at the 2018 Digital Entrepreneur Awards (DEAs).
Nurole is an online board-level hiring platform which was set up to disrupt and widen the traditional headhunting process, using technology to cast the net wider. The platform was designed to create a uniquely transparent process that naturally encourages greater diversity. Having helped hundreds of companies and headhunters find exceptional C-Level and Board talent over the past few years, Nurole's growth has been exciting, with it delivering a different kind of headhunting experience for individuals, companies and Boards who believe that the current headhunting processes need to be brought into the 21st century.
The DEAs are the only national awards dedicated to championing digital entrepreneurialism and innovation across the UK.
Susie Cummings, Founder & CEO of Nurole said: "I'm so happy that our disruptive approach to headhunting has caught the eye of the judges, it is fantastic to be recognised by such a prestigious group of individuals. I started Nurole because I was frustrated by the lack of innovation in our industry and it's great that now as well as helping companies access a wider pool of people, we are now also being used by headhunters to complement their own processes and reach people they would otherwise not have access to."
The finalists beat off competition from hundreds of businesses that entered, across 20 award categories.
The awards, now in their 14th year, cover categories encompassing every component of today's online business ecosystem – from enigmatic leadership to forward-thinking development and cutting-edge creative. Categories include Social Media Campaign of the Year, Most Innovative use of Video or Animation and the coveted Digital Entrepreneur of the Year award.
Previous winners of the awards span a range of sectors, from retail giants like Sainsbury's and Mothercare to smaller, more agile digital specialists like Social Chain and Clicky Media.
Among the judging panel are Jacqueline de Rojas, president of techUK and Chair of the Digital Leaders Board; Heather Waters, enterprise manager at NatWest; Vikas Shah, CEO of Swiscot Group; Susie Ma, Founder and CEO of Tropic Skincare; Naomi Timperley, Co-Founder of Tech North Advocates and Chair of Capital Pilot; and Jon Woodall, Founder & Managing Director of Space 48.
One of the UK's true tech heavyweights joins the judging panel this year. President of techUK and chair of Digital Leaders, Jacqueline de Rojas serves on the government's Digital Economy Council and is an advisor to a number of fast-moving tech companies.
Commenting on the DEAs, de Rojas said: "We are known as a nation of innovators and of entrepreneurs. It is quite simply a privilege to judge the technologies and innovators at the frontier of change. 
The UK is a nation of technological significance and shining a light on entrepreneurship in this space is a way of investing in our digital future.
I have seen the smallest of changes make the biggest of differences and I am delighted to see the creativity of our digital entrepreneurs fixing real-world problems that are worth solving."
Visit www.digital-entrepreneur.co.uk for a full list of finalists.