The Merchants Trust plc needed an Audit Chair and new non-executive directors. They wanted candidates with experience as a mid or large cap CFO for the audit chair role and with FTSE board and CEO or CFO experience for the NED roles.

In eleven days, Nurole identified Timon Drakesmith (CFO of FTSE 100 Hammerson PLC) as Audit Chair and in four weeks Nurole surfaced Mary Ann Sieghart (former Editor of the Times) and Sybella Stanley (Director of Corporate Finance at Reed Elsevier Group PLC) as Non-Executive Directors.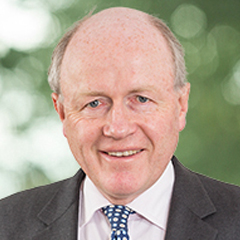 "We are delighted with this result. We were impressed by the calibre and range of the long list provided by Nurole, nearly every applicant seemed well-suited. Out of the eight we shortlisted it was difficult to choose which to take forward. In the end we appointed two rather than one."
Simon Fraser, Chair, The Merchants Trust PLC