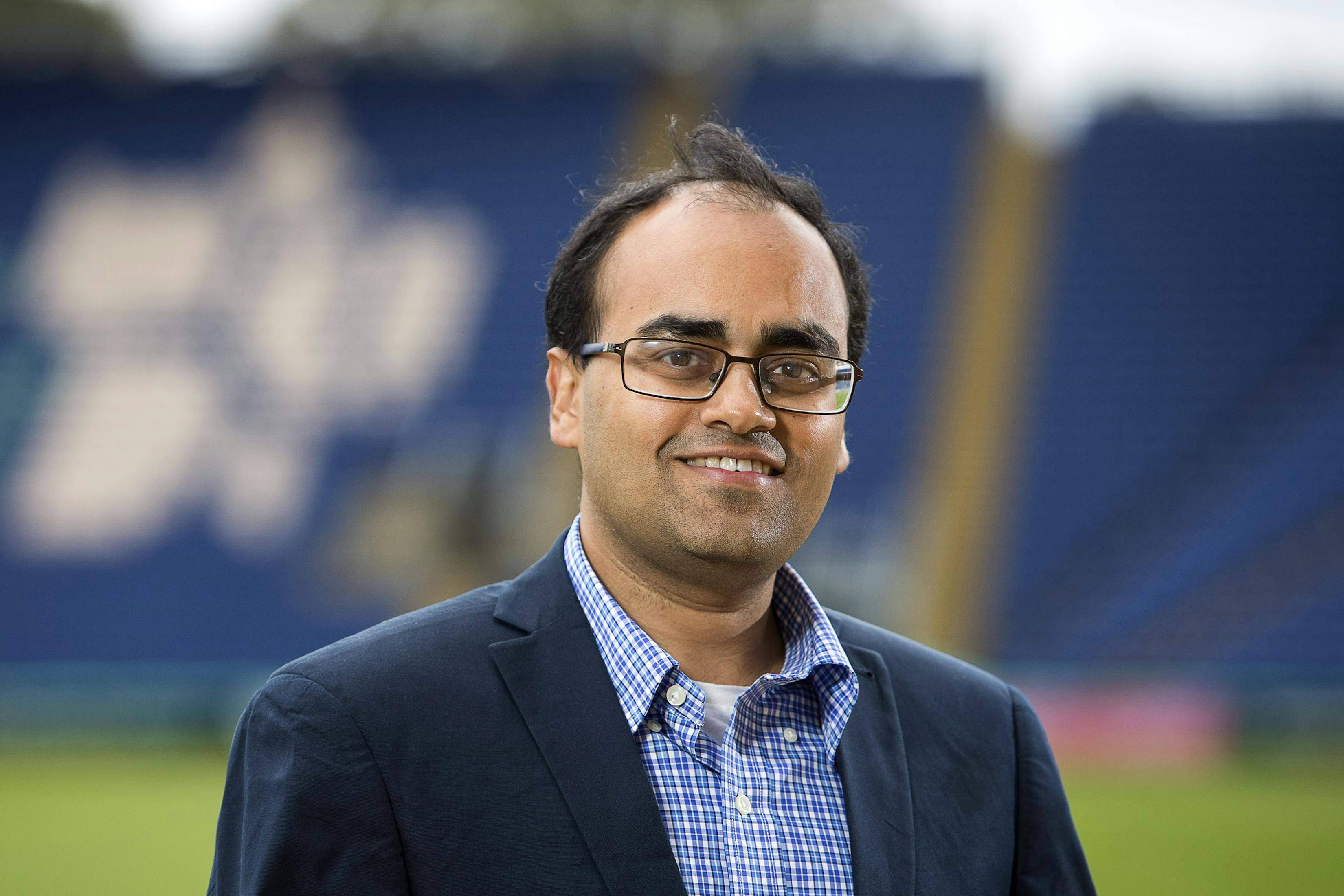 ---
How Data Specialists Bring Transformational Change to the Boardroom | Benenden Health and Alliance Homes Group Non-Executive Director Sameer Rahman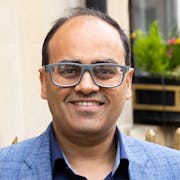 Sameer Rahman
Sameer Rahman's experience in executive and consultancy-level data science has made him an invaluable Non-Executive Director on the boards of companies like Benenden Health and the Alliance Homes Group. As the CEO of DataMonet, he regularly provides boards with the insight needed to make key strategic decisions.
🎙️ You can listen to the full podcast interview with Sameer on Spotify and Apple Podcasts
Listen to the full tenth episode of the Enter the Boardroom with Nurole podcast for:
The unique value Non-Executive Directors can bring to a company 
How to interpret data to best benefit board strategy 
The common mistakes data illiterate boards make
How data capture can be used to drive innovation
How do Non-Executives bring transformational change to their boards?
First, it helps to start with the differences in value that Non-Executive Directors (NEDs) bring over consultants. I think someone else once put it quite succinctly when they said that a consultant is transactional while a NED is transformational. A consultant might be brought in to solve specific problems such as marketing optimisation or how to drive growth, but a NED is typically introduced to solve the company in its entirety. By looking at strategies and the importance of data within those strategies, NEDs can alter the direction of the business as a whole. 
Although a consultant might make a good NED and a NED might be a good consultant, they have very different scopes. Consultants deal in tight and limited scopes focused on specific issues while NEDs build their ideas and probe for the organisation to become more progressive and transformational. 
What value do data specialists add in particular?
You're asking this question to a data specialist, so the obvious answer is 'yes'. I think every board needs somebody who views things using a different lens. Diversity of thought comes from viewing problems from several different angles at once, so a data specialist is just another angle.
My role is not to champion the data, but to champion the right kind of decision-making and the role that data can play. When I worked for GoCompare as the Head of Data Science we had to continually assess that our data formed a fundamental part of our strategy, which wasn't the case at first due to how fast the company had grown. After GoCompare was taken over we realised that we were deriving value not only from the business model but from the data as well. So the data started to play a larger role in our strategy. 
We asked ourselves what kind of skillsets and capabilities we were hiring, what kind of technology we were using, whether it was up to date, etc. We called it 'Real-Time Decision-Making', where the content of the website would change based on past behaviour. It would later be known as 'machine learning', and we were perhaps premature in how we introduced it, but the foresight was there. 
As a data professional, I know companies have to have that foresight. A lot of startups in particular have a certain vision, but what they lack is the ability to see beyond that vision. What they lack is a data specialist who can look at things from a different angle and help them realise that vision through data-driven insights. This is where transformative NEDs can come in, look at the business and chart different visions or confirm that the one they have can be achieved.
What can boards do to ensure they manage and utilise their data correctly?
There are three main things a board needs to keep in check when dealing with data.
The first is data literacy. The level of literacy a board has in terms of data will inform how that data is interpreted. Anyone can interpret data to justify their own decisions or worldview because data can be interpreted to fit whatever bias you have. That is why so many boards get data wrong at all levels. To effectively interpret data, you need to be literate in it, which is why boards need data specialists.
The second thing to remember is context. I have come across many organisations where the marketing was not working at all because they were either capturing the wrong data or not examining that data in the right context. For example, if your employee survey has been conducted in the middle of a company restructure, you're more likely to get negative feedback which will inform your actions without necessarily being accurate.  A lot of boardrooms see data and do not question it in a meaningful way.
Lastly, it is important to avoid an over-reliance on data. I count experience as a very important data point, so if you're 100% reliant on data you will run into a lot of limitations. Neither experience nor data alone give you the entirety of the picture for major decision making. Sometimes your experience serves as the main decision-making tool with data serving as a supporting tool and vice versa. Striking that balance will always yield better results than going one way or another.
What questions do you as a data specialist ask to determine what you can add to a company?
Not every board has the capacity for a data specialist. I only apply for roles where I see data can make a tangible difference to either the product or customer experience or where it can reshape the business model in some way. I look at the competition in the market and if the organisation in question is a market leader or not. 
I look at the way the organisation uses the data and talk to various executive members to figure out how they use data and what data they capture. This allows me to then jump into a gap analysis where I try to figure out if the data is permeated throughout the organisation by talking to the CTO, the CDO, the CIO, or any other person who understands the flow of that data. An experienced data specialist can quickly figure out what the majority of that data is and whether the company is a data transformed one.
It's also important to me that companies value outcomes over technology. I think a lot of people use technology as an enabler or a utility without stopping to prove that the technology or data can be used as a commercial vehicle to drive customer experience or any other product innovation or development. This is an end-to-end mindset, which is good to have but difficult to get.
Nurole Insight
Despite his background as a data specialist, Sameer presents a more dimensionalised view of data-driven strategy that encompasses both the data itself and how that data is interacted with and discussed by decision-makers. Sameer's perspective reinforces the notion of board cognitive diversity as being a major benefit to board performance as it allows for data to be handled more responsibly and prudently.
🎙️ You can listen to the podcast Enter the Boardroom on Spotify and Apple Podcasts to stay up-to-date on the latest in board-level expertise. 
Let's finish with a few quick fire questions...
One book every board member should read?
Scoring Points: How Tesco Continues to Win Customer Loyalty By Clive Humby, Terry Hunt, and Tim Phillips
Favourite quote?
"Trust and credibility give you your authority, not your position."
Favourite holiday?
Touring six or seven cities across Italy with my wife.
Most significant professional insight?
At the board level, conclusions should come first and analysis later.
Favourite app?
Amazon