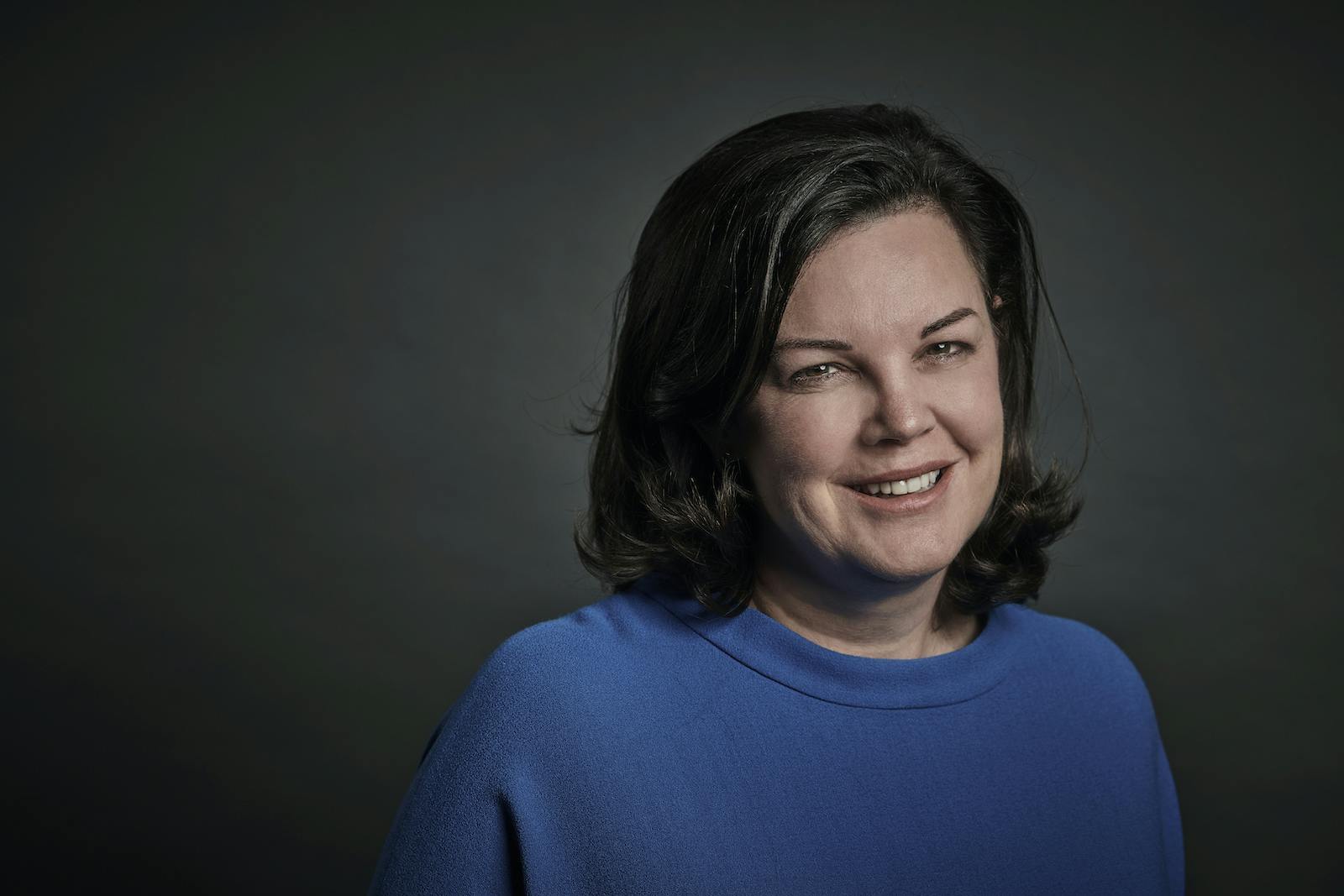 ---
How to sit on a third sector board I Wendy Becker
Susan Boster talks with Wendy Becker about passion, fundraising struggles and knowing when to support your management team.
Wendy Becker is the Chair of Logitech International SA, and Non-Executive Director of Sony Corporation, Great Portland Estates, and Oxford University Press, having previously been on the Whitbread, NHS England and Ocado boards.
She serves as a Trustee of the Design Museum, having previously held a range of leadership roles on the boards of Cancer Research UK, the Prince's Trust and the English National Ballet. She is on the Council of the University of Oxford.
In her executive career, Wendy was the CEO of Jack Wills Limited, Global CMO and member of the Executive Committee at Vodafone Group plc, Managing Director of TalkTalk, and spent 15 years at McKinsey and Company as a partner in both San Francisco and London.
Why did you choose to join the board of a cultural organisation?
Cultural organisations feed the souls of our societies. They are made up of people who are passionate about creating and bettering societies' inspirations, crafts and talents. I am drawn to that creativity and focus on making the world a better place.
I also meet very interesting people when I work with third-sector organisations, and I have found the opportunity to develop different skills from those I have learned in typical business environments.
What are the key differences between your experiences on corporate and third sector boards?
There is a lot of similarity between the two. As a starting point, they both bring responsibility to ensure that the strategy and leadership of the organisation is strong enough to extend the future of the organisation, fulfilling its commitments to stakeholders.
They both require strong and properly presented sets of financial information to provide assurance that the organisation is well run. They need to select, motivate and compensate the key senior leaders of the organisation.
Where I would say they differ is that third sector organisations will often have more complex funding models, a more diverse group of stakeholders (and thus board members) and will often have a wider range of critical objectives. Third sector boards generally look for greater hands-on support and access to networks.
What are the key qualities for a good board member in the arts/charity sector?
You need to have a passion for the organisation that draws you to it. For instance, I love the ballet, which fed my efforts in supporting the ENB; The Design Museum is in my neighbourhood and is a great anchor site for my local community.
Though I have been lucky to be on the boards of some very well-funded charities, given the need in the sector there is rarely enough money, and the fight for success and survival is often very hand-to-mouth. It is critical to believe in the mission of the organisation and what management is trying to achieve in order to provide effective support as a board member.
Beyond that passion and belief, it is important to have people on the board who understand, at an expert level, the key drivers of the organisation. I am never going to be the design expert at the Design Museum, but the organisation can benefit from my commercial skill and others' audit experience. It is also more important to work as a team in the charity sector because of the complexities of the situations, and that is a key skill. 
Doing all of that, while gracefully asking the sometimes awkward questions necessary for a good trustee is an art form that boards should seek out in their members. We have all learned these lessons many times over during the pandemic.
What is the most unexpected lesson you have learned from your experience on third sector boards that you have then used for your NED/similar positions?
I have learned a lot from the diverse expertise that third sector boards hold. It has been fascinating to learn how to 'performance manage' or inspire authors, creators and artists.
My learning on diversity and inclusion has been accelerated in third sector boards. In my experience, most people want to do the right thing and the more places we can learn from – in how to support and embrace change – the better.
What is the biggest challenge your arts/culture/charitable organisations are facing right now?
Funding is often the challenge of charitable organisations, and this is even more true in complex economic times. Given the diversity of funding models that charities will have, this can feel like juggling a lot of balls while running a marathon.
A harder fight for limited funds comes during a period of great change for our societies as well, and I believe this means leaders and boards are having to critically think through partnerships, investments, and even programmes, with a view as to what is right for the organisation today, and in the future. This current landscape is more difficult to navigate than at any time during the past 20 years.
When have you gotten it wrong, and what did you learn?
In my experience, organisations go wrong in two related areas. First is not considering when bold enough change is required (and being clear and honest about the potential implications of those changes).
Second is around people – either not throwing enough support behind big leaders who are fighting tough battles each day, or in being more honest in holding up high standards and ensuring you have the best possible talent for the specific job at hand, as well as the culture in which the organisation operates.
What is your advice to someone joining their first board in any sector?
Firstly, do it! I have learned a tremendous amount in all the boards I have been asked to join, in terms of the issues they face, how to influence effectively, and how to step back and celebrate a great management team.
Caring about what the organisation does and who its leaders are is a firmly held requirement of mine in joining a board. I would also be prepared to invest a lot of time – both when you join to get to know an organisation, but also over time as you give back and help solve issues, as well as getting to know senior managers and board members.
I would encourage curiosity across the board agenda, plus personal clarity on the places where you would like to add value in the first year or two.
Your board roles position you at the intersection of technology and the third sector. How has that breadth of experience shaped your approach to leadership during the pandemic, and how are you leveraging your experiences from across the public and private sectors now?
It is hard to spot a period with more uncertainty than we started about a year ago and will continue for a while longer! As we all plan and re-plan scenarios, breadth of experience, different pattern recognition, different go-to facts and a wide range of views and inputs are all very helpful. 
My portfolio includes many optimistic organisations that are finding their way through the pandemic with different tools and skills. I have been impressed with how they've all been looking for the art of the possible – ways to transform for the betterment of the societies in which we operate and deliver on their purposes.
No matter what the sector, this is the time for directors to be focusing on what matters, working with their management teams to leverage networks, skills and other connections, and help paint a picture of a more inspiring future while facing today's realities.
Susan Boster is Founder and CEO of Boster Group, one of the world's leading independent consultancies specialising in the development of innovative partnerships between global corporations, arts institutions and social impact foundations. Boster Group has overseen the transfer of more than $75 million to cultural and social impact partners, and delivered measurable results to its clients around the world. For over 20 years, Boster Group has been a trusted advisor to a number of Fortune 500 companies, leveraging its knowledge, expertise and global network to deliver against clients' business and social impact goals.
Previously Marketing Director at Barnes & Noble and CMO at News International, Susan currently sits on the boards of the Donmar Warehouse and The Representation Project, and serves on the Enterprise Committee at The Design Museum. Susan also served two terms as Vice Chairman of the Board of the English National Ballet. She is regularly featured as a host and keynote speaker at conferences such as CognitionX and the Equality Lounge at the World Economic Forum in Davos and is a guest lecturer at Sotheby's Institute of Art.
Nurole provides best-in-class hiring for forward-thinking boards. We blend the power and reach of technology with a very human understanding that every role, every organisation and every candidate is different. Contact us to discuss your next hire or find out more about becoming a member here.