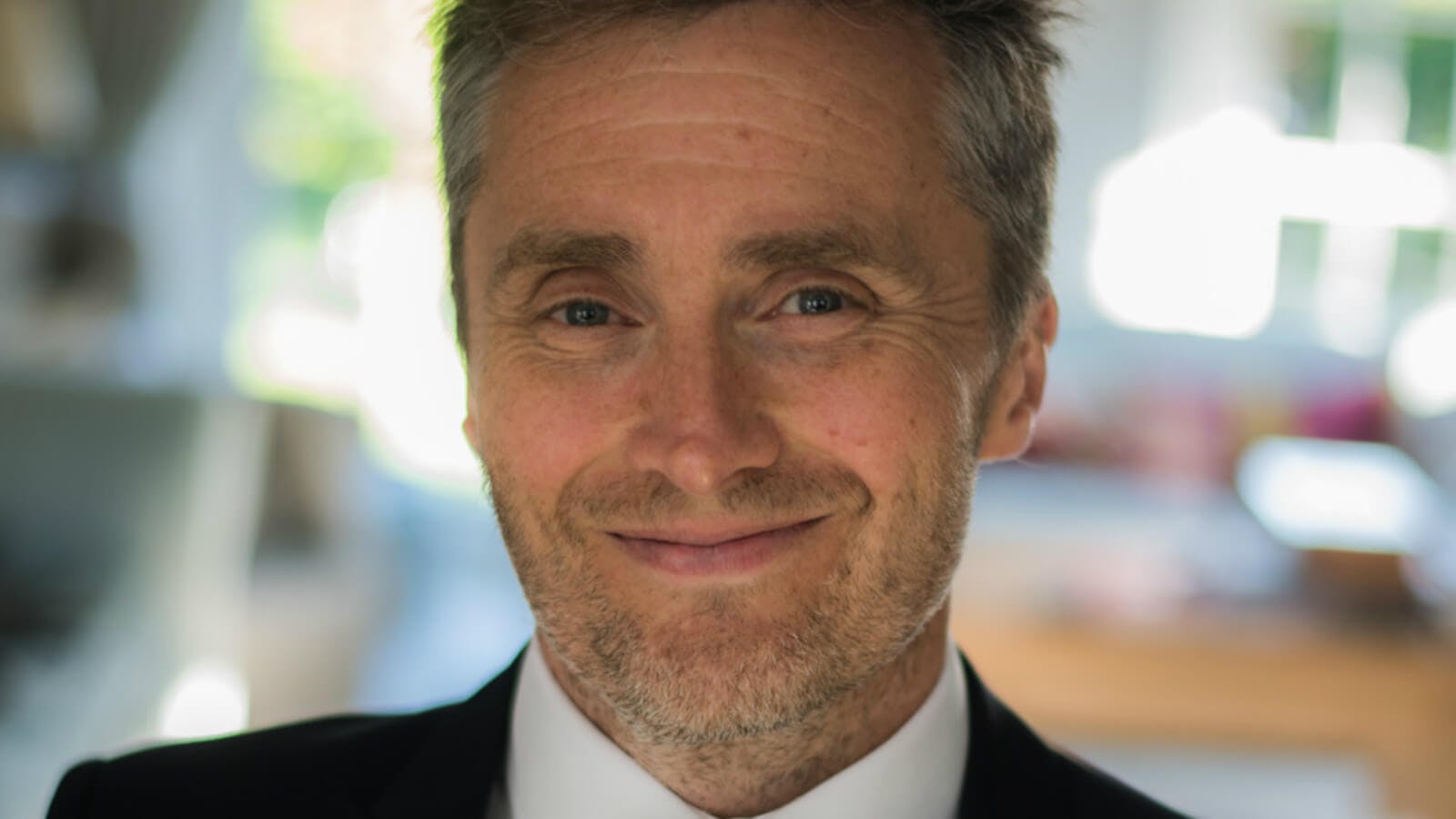 ---
The role of targeted digital video content in business | 15 minutes with... Alex Connock, Hallé NED
Recently appointed Non-Executive Director of Hallé, Alex Connock, discusses the role of video content in modern business, his Nurole experience and how he would invest £10,000.
Background
Alex Connock is Founder and Managing Director of Missile - a targeted digital video content business. He was previously Managing Director of Endemol Shine North, and before that CEO and co-founder of Ten Alps Plc, which he co-founded with Bob Geldof. Alex is also a Trustee for UNICEF UK, and has university roles including Associate Fellow in marketing at Oxford University's Said Business School, entrepreneur in residence at INSEAD and Senior Tutor in Creative Entrepreneurship at the National Film and Television School.
Through Nurole, Manchester-based Alex has now joined the board of Hallé, one of the world's foremost symphony orchestras.
Best Advice
Best professional advice you ever got?
Napoleon said "On s'engage, et puis on voit".
"You get stuck in - then you see what happens". It means you can have all the powerpoints you like, but the first client interaction takes you where they want to go.
How should boards be thinking about digital video?
We live in a video age. Every retailer is a content company, and every content company is now a retailer.
When I first started in TV in the 90s, there were only a few customers (BBC, ITV, Channel 4). The market has exploded - Sky, Netflix, Youtube, Buzzfeed, Unilad and thousands more outlets. In the old days, a corporate film was a big investment, a video ceremonially placed on the shelf behind the CEO's chair, seen by about 20 people. Now almost every company in the UK uses video to get its message across direct to the customer. A stellar example of that is Gymshark, a business started by a guy who dropped out of Aston University, which is at £100m turnover and growing fast, and does all its communication through photos and videos it shoots itself.
Nowadays you show results with the video you make. Advertising agencies used to be able to pull the wool over customers' eyes with fancy numbers about 'reach.' But now you can just look at actual sales, and there are no hiding places. That's why I just wrote a PhD on 'Optimising Video for e-commerce'. The acid test of a commercial video is: "Did we sell more stuff?"
What are the common mistakes for companies making videos?
Usually things go wrong when boards lack a singular idea. They say 'let's make a video,' and everyone chucks in their pet ideas to put in it. It's better to distill the film to one simple line that you could say in a short sentence, and deliver that well - like a good commercial.
Companies also often make the mistake of just posting the film on their own site. It's more likely distribution will be driven by third party sites - YouTube and Instagram - so really important to have clear, non-annoying branding that will cut through wherever people see the film. That's true for Gregg's brilliant video content - like the viral film where they wittily disguised their food under a fake, upmarket brand and tested it on people at a foodie festival.
How should companies make their first foray into video?
Make your video as short, clear and punchy as possible… and then halve it.
Every first go at storytelling is too long and too complicated. Short stories - 15 seconds - work brilliantly online, and far better than a boring four minute interview with the CEO at his/her desk, which a lot of people still do. Think about how you make your audience feel. Feelings drive purchase more than rational arguments.
Also, think about your video as a fluid entity - always being re-edited. We live in an age of iterative testing, where you can A/B test exponentially. There are companies with AI who can create 1,000 videos, test with 1,000 audiences, learn, edit and reiterate. So don't think about that monolithic DVD that arrives in a box. Think about multiple versions of video in play, tested with analytics feeding back a distinct version played to each demographic or each week.
How much does video cost?
There are two costs: production and distribution. You can make a video for £1k-£100k, but there are striking economies of scale. Make 100 videos for e-commerce, and you can produce them for as little as £300 each. Distribution can vary from no cost (if you use your own platform, or YouTube) to £100,000, if you want to promote with paid views on Facebook or Google.
What has characterised the best boards you have worked with?
I've been lucky to have worked with some superb boards. The best meetings demand that you turn up informed. Rich and well structured information is a huge plus, as is a sense that the executive team are genuinely interested in everyone's opinion, rather than conducting a tick box exercise. On the best board, nobody is trying to trip anybody up - through factionalism or point scoring - but is supportive and understanding. Boards where each non-executive is given a specific task that plays to their expertise work well: UNICEF UK is a superb example of that.
When would you advise an entrepreneur is the right time to start putting a board in place?
As soon as there is any form of value at stake, it makes sense to have a board.
If you could only pass on one piece of life advice, what would it be?
There is a brilliant line in the movie LA LA Land: "There is nothing more attractive than someone else's passion." The best teachers, employees and board colleagues that I have worked with have all had one thing in abundance: passion.
Your Nurole Experience
How have you found the experience as a member?
Good - very simple, clear, elegant, intuitive and effective.
How would you describe what the platform does in one sentence?
It's a simple online application platform for non-executive roles.
About You - 10 Question Quick Fire
3 words the person who has worked most with you would use to characterise you?
Enthusiastic, academic, visual.
Favourite book?
Madame Bovary. Every single page contains glittering insights about the nature of life.
Favourite restaurant?
Soho House, LA, basically for the view.
Favourite quote?
"History will be kind to me, for I intend to write it" - Winston Churchill.
Favourite holiday?
Queenstown, New Zealand.
Favourite app?
Financial Times.
Professional achievement of which you are most proud?
An earlier fellowship at Oxford, when I co-wrote a published paper on branded content which I still feel was very original and useful to understanding how people respond to modern media.
Role model?
I really admire the actor Idris Elba - who I have worked with a few times. He is alive to every opportunity, he's brilliantly eclectic in his choice of projects, he is massively creative and he has a lot of fun.
When does your alarm go off and how many hours of sleep do you have on average?
7:30 am after 7- 8 hours of sleep.
Best idea for a £10,000 investment?
Start a business in a field where you also have thought leadership.