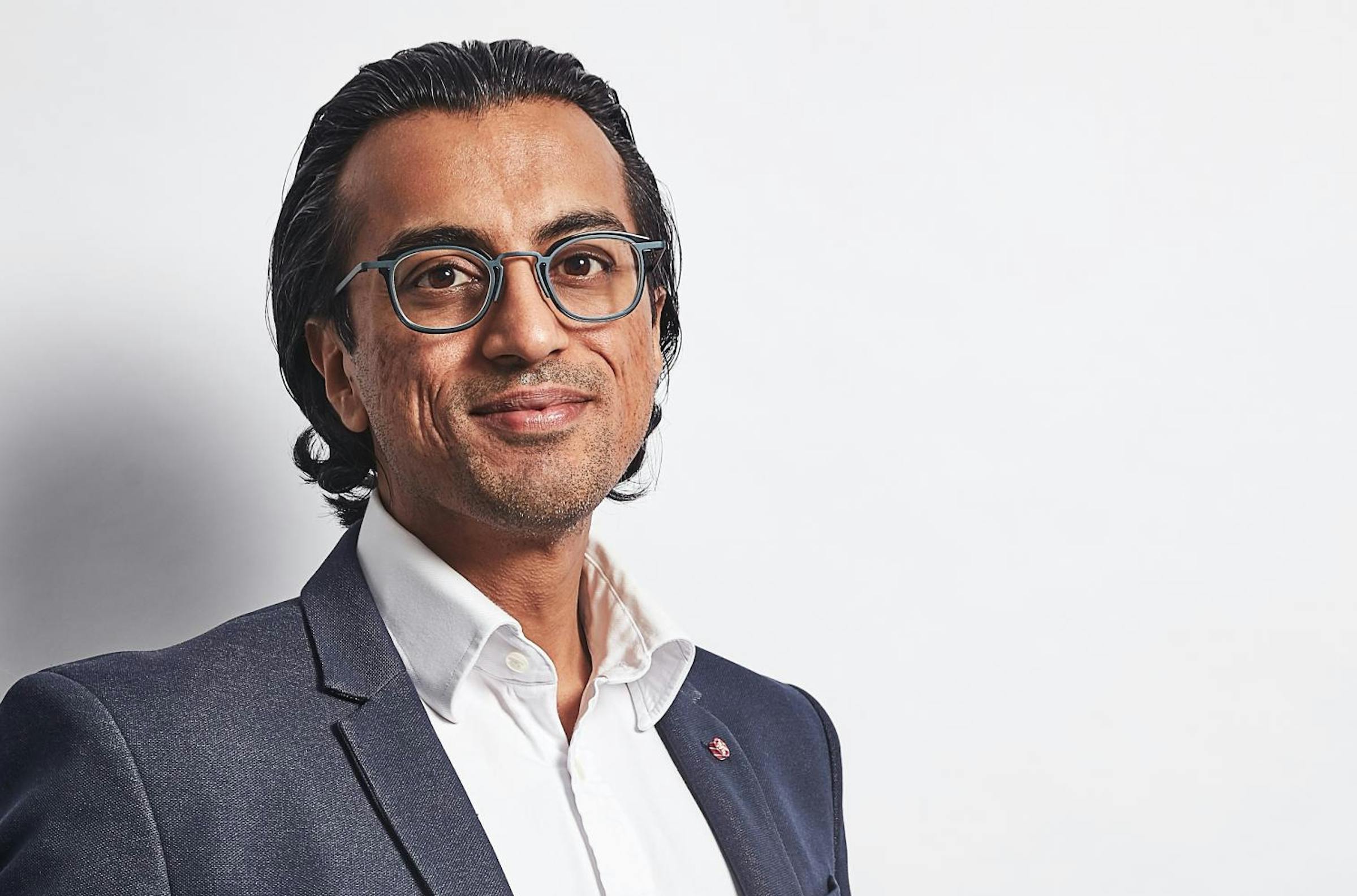 ---
How Practical Frameworks Create High-Impact Boards | Managing Director and CEO at The Swiscot Group and Non-Executive Director at Shoosmiths Vikas Shah MBE DL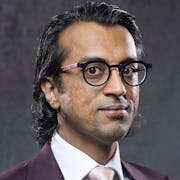 Vikas Shah MBE DL
As an entrepreneur, investor and philanthropist, Vikas Shah MBE DL has been driving businesses forward since creating his own at age 14. In addition to serving on the boards of organisations like Shoosmiths and the Department for Business, Energy and Industrial Strategy, Vikas is the Managing Director and CEO of the Swiscot Group, an international textiles and commodities trading company. 
🎙️ You can listen to the full podcast interview with Vikas on Spotify and Apple Podcasts
Vikas Shah MBE DL joins the Enter the Boardroom with Nurole podcast for its seventh episode to discuss some of his hands-on methods for increasing the impact of boards, including:
Making skills and competency-based board hires from the perspective of a founder and a board member.
Developing a distinct sense of board culture and purpose that defines strategic and commercial objectives.
The role Chairs play in creating and coordinating high-impact boards.
Practical approaches to introducing value as a board member and assessing it as a board leader.

You've built up several businesses and have been through their highs and lows. What have you learned during your time with your boards that other boards might benefit from?
I think the number one lesson is that your board members have to deliver value. It's so easy to appoint people who are great names or who may seem like they have the experience due to a flashy title at a big company, but none of that matters.
You need a board that is engaged, knowledgeable, passionate and generally intellectual powerhouses. You also need to know how to manage a board as a founder and as a board member. All too often, particularly with start-ups and scaleups, they'll bring in non-executive directors and they just don't know how to use or manage them. They don't know how to make them work really hard and so they become an expensive resource that comes along for coffee and biscuits once a quarter. 
There have often been occasions where I've joined the board and seen that behaviour and I'll speak to the Chair or founder and ask how I can be useful to them. I don't want to just show up, I want to make a difference. I think going through that process in my own businesses and investments really showed me the good and the bad of board members. 
Secondly, effective boards have a distinct culture and that culture might be different to your organisation's. This is particularly prevalent in the non-profit sector. For example, Mustard Tree, a poverty alleviation charity, has this warm sense of love and acceptance when you walk into it. That culture is necessary on the customer side, but the trustee board is very values-driven. It's a governance board that discusses serious business, and so the culture of that boardroom is different. 
All too often, you see boards where they haven't developed an understanding of what their board culture needs to be to make them effective. It's down to the trustees or board members to make that distinction. 
And what role do you believe the Chair plays in establishing board culture?
From a CEO's perspective, a good chair is the one ultimately responsible for managing the governance and cadence of board meetings. There are many reasons a board might be dysfunctional – it could be a bad composition or poor early incentivisation or simply having the wrong skills mix. You see this a lot at technology companies where the board you have at the beginning is not the board you need to achieve growth. 
Ultimately, the Chair needs to highlight these shortcomings and have those hard conversations. Your board and Chair are representative of the quality of your business, which makes the Chair's role utterly critical.
What are some of the ways high-impact boards you've been on have created an effective framework for board culture?
The number one obstacle I've seen on boards I've worked with has been a lack of purpose. Plenty of CEOs assemble boards out of a sense of obligation, but effective boards have a clearly defined purpose and deliverables both as a collective and as individuals. Boards should ask themselves:
What is the business there to do?
How are executives being held accountable?
What responsibilities and risks are there around ESG?
With these kinds of questions, individual members will understand their role within the organisation and how they should be working within it. If you don't have that framework in place early during the development of a board it becomes very difficult to introduce it later on and to make your board effective.
You have to reach inflexion points in the growth of an organisation where you consider if your board is working, if it is effective and if it is delivering. A lot of that comes from the CEO and Chair relationship.
For example, in the technology space when investing in a business, boards are often comprised of early-stage members who are C-Suite leaders. There#s nothing wrong with that, but when the business onboards funding the board then becomes a mixture of angel and institutional investors. The governance requirements change and incumbent members  aren't equipped to deal with them. In these situations, I've often taken the CEO to one side and asked them the following to figure out what the board needs and the executive team needs: 
How can the board support them as the CEO?
What are the areas in which they need counsel and support?
What would a higher-performing board look like to them?
These kinds of questions tease out the answers you need to structure board key performance indicators (KPIs). In one particular instance, the board was made up of very smart biotech geeks, but what they needed was the commercial and financial discipline to manage funds from their new investors. So it became a matter of making sure that the board was held accountable over financial reporting deadlines, KPIs and the like to help them develop and grow.
Another example is oftentimes boards have structures and committees which are legacies from the way they used to function and are heated towards specific deadlines or timeframes. In those cases, I've often encouraged them to develop their meetings and reports into a workshop setting where executives can present and a collective decision on the job that needs to be done can be reached.
You've worked as both an executive and entrepreneur and as a non-executive director. What are some ways independent board members can add value to their organisation?
Board members can take up a lot of executive time, and that time should add commensurate value to the company in order to be justified. It's not the business's job to add value to the board, it is the board's job to add value to the business. 
How do you, as a board member, espouse the values of the business you're a part of? You have to bring in the values you would expect someone in your role to have should they be doing their job morally and ethically. You have to hold people accountable and, if you're not prepared to do that, you shouldn't be on a board. It's really that simple.
From my perspective, having early conversations is critical. Meeting individuals or the organisation looking for a board member to understand why they need a board member and why they came to you is part of that. What do they want? How can you add that to their business? Will your experience be relevant? Are you going to be able to help them? If I can't, that's fine. If I can, I absolutely have to deliver.
Board terms are relatively short, so you need to make an impact quickly and you need to do it consistently in order to build the legacy of that business and yourself as a board member.
I try to come in and have as many one-to-one meetings with key individuals as I can just to get a lay of the land. As much as I don't want to create friction, there may already be friction that I'm unaware of. It's about active listening and diplomacy. I try to observe at least one meeting if not more to understand what's being said and the psychological dynamics of the people in the room so I know how to fit into them quickly in a way that makes others feel like I've been there forever.
These people have joined the business and toiled and worked four hours, weeks or whatever else it might be to get their board seats. To be brought in out of nowhere and given the same authority and status, you need to earn their respect as much as they need to earn yours. Keeping that in mind will allow you to apply the diplomacy needed to successfully add value. Having 30-minute clinics with those members of the team gives a really accurate diagnosis of the business that is not filtered through executive opinion and can be used to incite proactive change at a board level.
Nurole Insight
Vikas's systematic and people-oriented approach to entering a new board is not only useful to prospective board members seeking to add high-impact changes and value through their appointments, but also to incumbent members and Chairs seeking frameworks for transforming existent board dynamics for improved value add.
Prioritising a better understanding and communication between boards and executives, especially, is an area that can help eliminate misunderstandings concerning deliverables and strategy that will provide boards and their teams with a greater degree of clarity on meeting growth targets and KPIs.
🎙️ You can listen to the podcast Enter the Boardroom on Spotify and Apple Podcasts to stay up-to-date on the latest in board-level expertise. 
Let's finish with a few quick fire questions...
One book every board member should read?
Man's Search for Meaning by Victor Frankl
Favourite quote?
"A disciplined mind brings happiness." - Buddha
Favourite holiday?
Going on a hike that started in the Atacama Desert and ended in the Magellan Ice Fields
Favourite app?
Instagram, for the photography