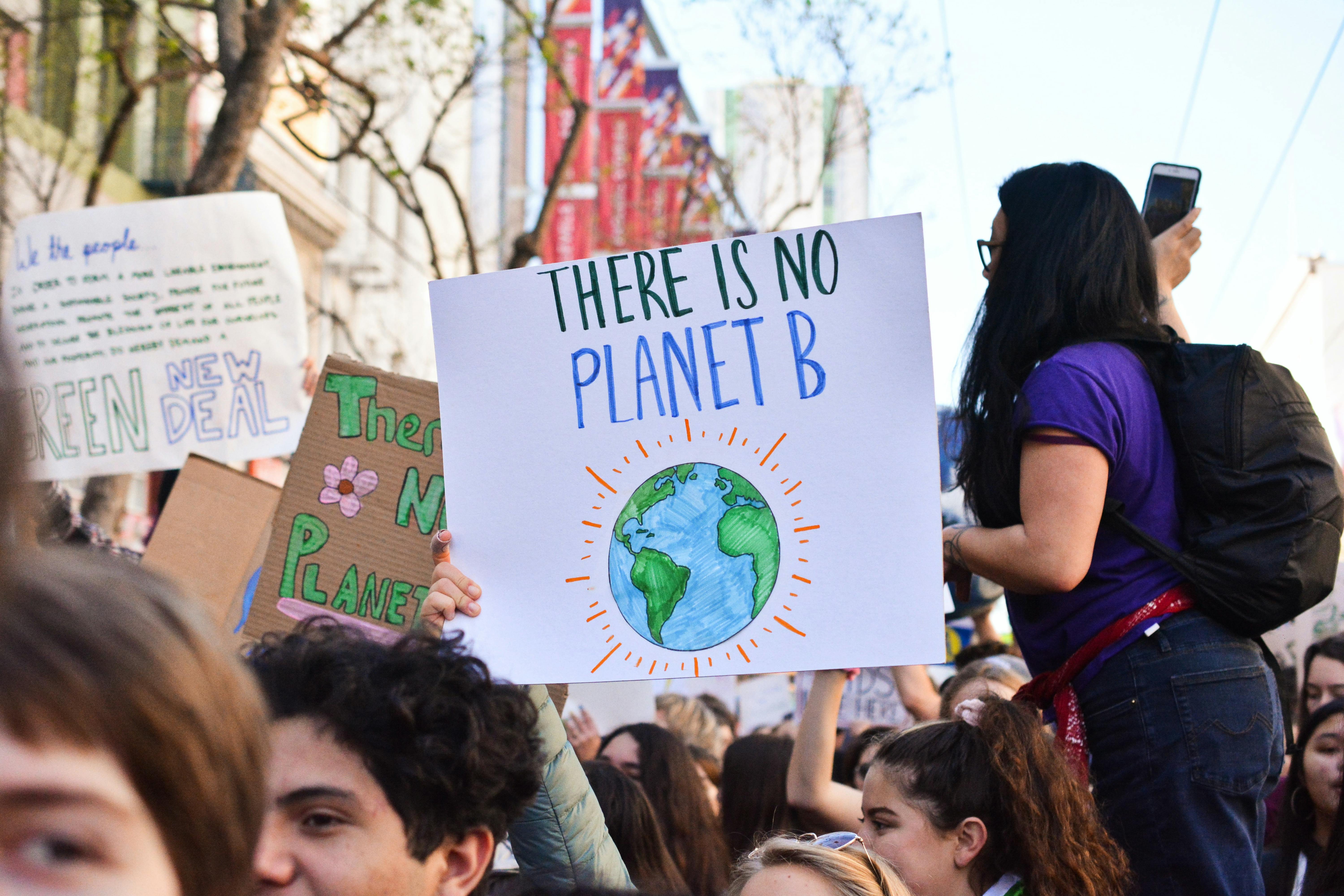 ---
The Elephant in the Boardroom | Protests, Riots, and Eco-Terrorism: The Rising Conflict Over Climate
Europe's unrelenting heat that has affected the lives of nearly every European will likely spark a stronger, and perhaps, a more desperate wave of climate protests. 
"The next wave of terrorism will be driven by environmental concerns. What is unclear is what form it will take."
- Marcus Boyd, Head of Geospatial Analysis at the National Consortium for the Study of Terrorism and Responses to Terrorism
Europe's recent record-breaking heatwave has caused thousands of heat-related deaths, dozens of wildfires and devastated agricultural production. This is the second extreme heatwave in Europe this year, with two months of summer to go. Scientists have been widely quoted in the media saying heatwaves in Europe and elsewhere will continue to get worse without major reductions in carbon emissions.
Europe's unrelenting heat that has affected the lives of nearly every European will likely spark a stronger, and perhaps, a more desperate wave of climate protests. 
Consider some recent protests in the last week alone:
Blocking the Silverstone Formula One track during the first lap of the British Grand Prix. We quote seven-time F1 world champion Lewis Hamilton: I love that people are fighting for the planet and we need more people like them.

Halting the Tour de France by blocking a key road. The protest went viral, as did an earlier one at the French Tennis Open.

Protestors glued themselves to the frame of famous paintings including a 500-year-old copy of Leonardo da Vinci's The Last Supper at London's Royal Academy of Arts and at the National Gallery after spraying "No new oil" on walls.

A group of doctors cracked glass panels at JP Morgan's offices in London urging the bank to end its fossil-fuel financing.

The windows were also cracked at the London headquarters of Rupert Murdoch's News media empire on July 19 over its "upbeat coverage of the heatwave".
These extreme forms of non-violent protest have been relatively rare amongst the thousands of climate protests that occur every year. However, increasingly-extreme weather, and the perceived failure by governments and industry to take sufficient action, may spark extreme reactions by the public. This is increasing climate activism generally, as well as more aggressive forms of direct action, according to security experts.
Direct action is a form of political activism advocating change, not just to raise awareness about the climate issue. The tactics used include strikes, interrupting meetings and events, blocking roads, and minor damage to property such as spray painting or window breaking. However, this may escalate to include significant property damage or what is often called "eco-terrorism", according to security experts speaking at an event hosted by the Royal United Services Institute, the world's oldest security-think tank.
The environmental movement has focused on civil disobedience and legal challenges, not violence, said Keith Makoto Woodhouse, a professor of history and the environment at Northwestern University. That said, there will be far more direct actions in the near future, and some will be more extreme.
A popular book amongst climate activists is How to Blow Up a Pipeline, noted Woodhouse. Published in 2021 by Andreas Malm, a Swedish academic, it argues that in order to prevent catastrophic climate change, 'violent action against property without harming people is both necessary and justified'. The book is not a how-to-manual, rather it provides the philosophical framework to justify the destruction of fossil-fuel infrastructure.
Property destruction has a long history in efforts to bring about social change from the women's right to vote to anti-apartheid and the civil rights movements. Given the existential threat posed by climate change, it is surprising there haven't been acts of eco-terrorism in the past decade or so, according to Marcus Boyd, Head of Geospatial Analysis at the National Consortium for the Study of Terrorism and Responses to Terrorism.
From the 1980s to the early 2000s, a series of arsons by members of Animal Liberation Front and Earth Liberation Front were labelled acts of eco-terrorism by the U.S. government. No one was injured, but there was extensive property damage to animal-research facilities, lumber mills, car dealerships and other businesses.
A similar wave of property violence is likely coming since not enough is being done about climate change. Stronger climate policies are needed to reduce potential conflict and violence rather than relying on policing or the military, concluded Boyd.
Another factor in the radicalisation of the climate movement is the increasingly harsh treatment of protestors by police and governments. This is criminalising the indefensible as climate change worsens, according to Bronwyn Hayward, a political scientist at New Zealand's University of Canterbury.
There is also a wave of self-proclaimed eco-fascists who resort to mass violence. The killers involved in mass shootings in Buffalo, N.Y, El Paso, Texas, and Christchurch, New Zealand all linked white supremacy to the environment and competition over resources in their manifestos. They blame immigrants and non-whites for environmental problems. Eco-fascists aren't interested in change, they favour the world as it is.
Another growing channel of radical dissent involves opposition to ever-stronger climate policies. For example, the Netherlands' new restrictions on nitrogen emissions have led to protests by some Dutch farmers who have blocked roads and food distribution centres, and sprayed manure on government buildings, among other actions over the past month. Farmers in Germany, Italy and Poland have joined in protesting the impacts of EU climate policy.
A major reason for the Dutch protest was the government's failure to spell out how they would help farmers reach the 50% emission-reduction target by 2030. Instead, the protest became a cause célèbre for right-wing groups who linked it to "great replacement" and other conspiracies.
An emerging anti-climate-action trend posits that the pandemic restrictions were a precursor to a future "green tyranny". This conspiracy narrative says governments and global elites plan to curtail civil liberties under the pretext of climate action, according to a report by the Institute for Strategic Dialogue.
Climate change itself is a threat multiplier. The national-security field recognises that extreme events like heatwaves and droughts can exacerbate existing social, political and economic tensions. We quote from a report titled "A Climate of Terror?" by the National Consortium for the Study of Terrorism and Responses to Terrorism:
"Increasing evidence from around the world shows that climate change can exacerbate and compound risks known to contribute to insecurity factors that drive violent conflict."
The growing frequency and intensity of climate impacts make it urgent to understand the potential effects on conflict and terrorism, concluded the report.
Climate change is a growing destabilising element, compounding the geopolitical risks from 1.7 billion people in 107 countries facing large-scale crises from record-high food and energy prices and growing levels of debt. We have been tracking the rise of social unrest since the early days of the pandemic and see this as the most dangerous period in history we have witnessed in our lifetimes.
And August is still to come. In the last century, many of the defining events that changed the world forever occurred in the month of August.
This article is reproduced with kind permission from 13D Research & Strategy, a top-down, thematic investment research firm. It was founded by Chairman, Kiril Sokoloff, in 1983. At its core, 13D helps its clients detect change within markets before others. 13D's clients have material interests in capital markets and use 13D to form a differentiated opinion on where major investment opportunities and risks lie. If you would like to learn more about how to become a 13D client, please register your interest here.