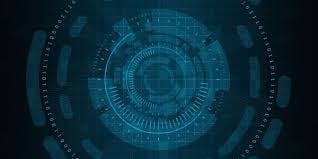 ---
The New Role of Data Scientists on AIM Boards
There's nothing new in the suggestion that data is becoming more important. Whether from a compliance or growth perspective, data and the associated skill of data science are becoming increasingly valuable across all listed companies. There is more ambiguity, however, around what role data science might play at a non-executive level, and the level of expertise companies might require, depending on sector and business-stage. What, then, is the role of data science on AIM boards? 
The three core responsibilities of data scientists on AIM boards 
First, board members with data science expertise can provide AIM companies with a data health-check. When he appeared on Enter the Boardroom, the Nurole podcast, data scientist and Benenden Health NED Sameer Rahman described how he undertakes that kind of health check as a board member. 
He begins by asking the leadership what the last major decision was that was taken on the back of either a data finding, research insight or customer insight of the market. It's a red flag if they don't have a ready answer to that question. He will also review recent business cases for strategic projects, assessing the role of data within them.
Say a retail business wants to open a new store in Edinburgh. Their business case would probably have included data around demographics, competition, specific location and marketing potential. However, a data scientist might assess whether that data had been gathered in the most efficient and effective manner. 
Did the executives use clustering techniques, a machine learning technique used to group similar data points together according to shared characteristics, to group competitors according to their product offerings and the city's customer demographics? Did they use spatial analysis techniques like proximity analysis, network analysis and spatial regression in order to identify areas of high foot-traffic and accessibility with the highest degree of accuracy?
"Those two angles - [the major decision and the business case study] - will provide me with good insight into the structure and culture of the organisation from a data perspective." Sameer reflected, "They will tell me whether it's a data littered organisation, whether it values its data. And from there, I'll decide whether the company wants or needs a data transformation." 
Second, NEDs with data expertise will exist to support and challenge company executives in much the same way as any other functional expert. However, they will be particularly valuable in business contexts in which data has taken on sudden importance. For example, companies that have to develop relatively immature reporting and analytics capabilities quickly to meet the FCA Consumer Duty requirements may benefit from a seasoned specialist to guide executives as they build systems from the ground up.
These organisations may get particular value from an NED with a data science background in a consumer centric sector. Take a financial services company, which has to create new reporting systems so that it is more conscious of consumer behaviour.
At an executive level, the organisation will already have people with expertise in financial products, but an NED with a background in e-commerce could provide uniquely valuable oversight to those executives as they create the new systems. She may encourage them to think about customer clickstream data and purchase histories, for instance, knowing that products developed with this data in mind have produced higher customer satisfaction scores in the e-commerce companies she has worked for. 
Third, an NED with data science expertise can provide value when it comes to ensuring a company implements data commercially. Technology holds a particular allure at the moment, and as Sameer put it, companies can become "fascinated by the technology and lose sight of the outcome." In this respect, the non-executive perspective is especially important. Where a company's executives are eager to invest in a technology, the NED can sense-check by asking what outcomes they are hoping to achieve by using it.
For a measure of this, Sameer references Amazon, the poster-company for data-driven success. "Amazon wants to improve customer experience and convenience." says Sameer, "It's not a retail business. It is a customer convenience business - and that's the outcome it tries to drive … its huge warehouse, logistics and supply chain technology, and every piece of end-to-end data that it tracks is designed to achieve the outcome of improved customer experience and convenience. It's a perfect model, where every piece of data and technology is used to drive a specific outcome."
In many respects, then, the new role of the data scientist non-executive on AIM boards will resemble that of other functional experts. At its core, their value should emanate from their ability to look at organisation from a distance, thereby providing strategic oversight in their field of expertise. However, several short term factors will give the role distinctive colour in the three ways outlined above.  
To recap, the first is the importance of technological efficiencies in the current economic landscape, which place atypical pressure on many companies to cut costs. The second is the speed with which some companies are having to integrate data science into their operating systems, following the Consumer Duty.  And the third - partly created by the prior factors - is the temptation to invest in technology without thinking hard enough about its commercial outcomes.