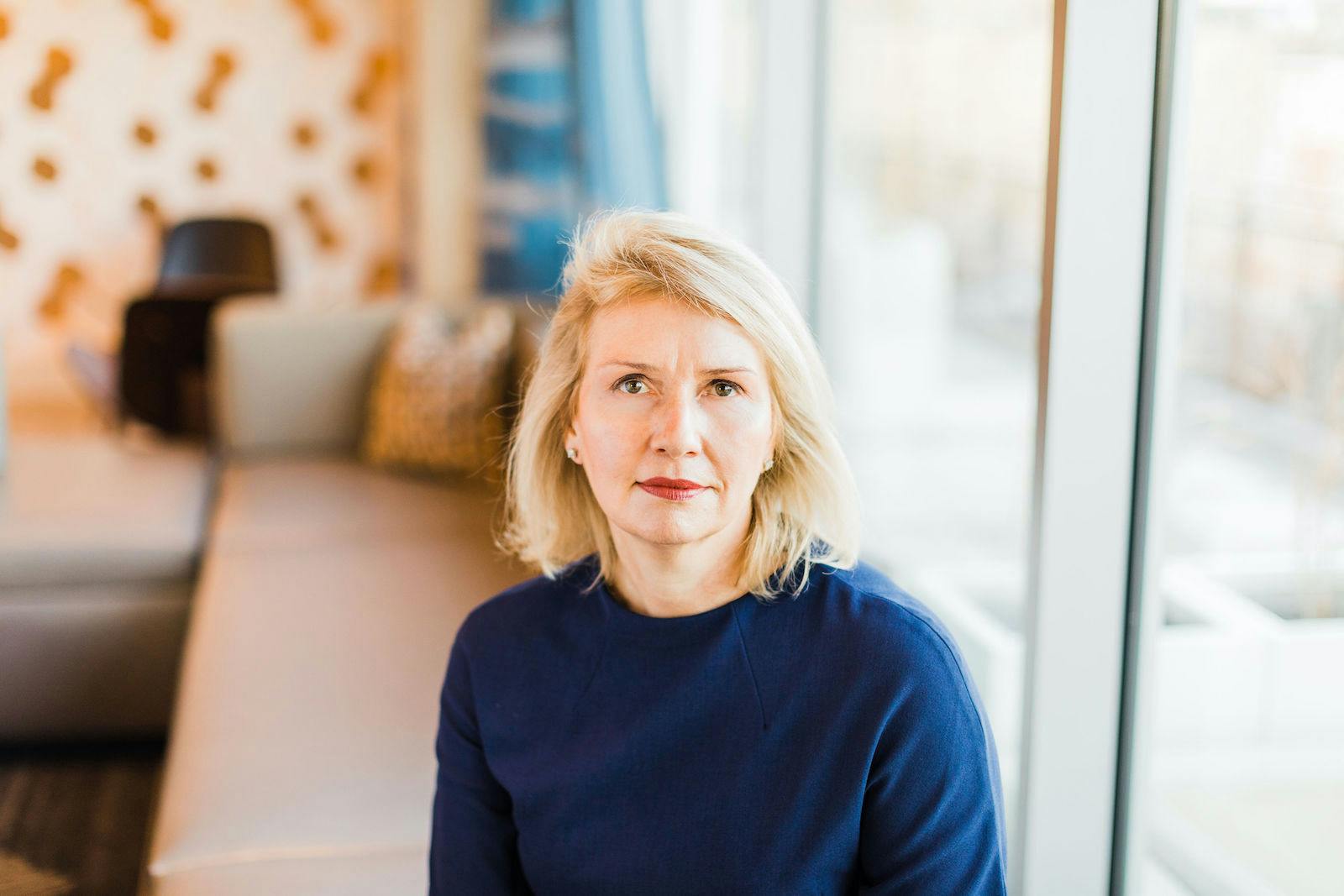 ---
Susan Holliday on board diversity and spotting new opportunities
An interview with the financial services expert about her board observations and how US boards are different.
Susan Holliday is a financial services executive and advisor who leverages extensive knowledge of capital markets, emerging markets and technology to deliver strategies for global organisations including UBS, Swiss Re and World Bank.
This interview is part of our collaboration with WomenExecs on Boards (WEoB), a global network of Harvard Business School-prepared women with corporate board, C-suite and/or senior executive experience. The alliance will further diversify the Nurole network and connect WEoB's highly-qualified members with organisations that need their skills and experience.
How have you found the experience of trying to secure board-level positions so far?
A little frustrating! I joined a board of an exciting start-up last May and have also just joined an advisory board. Both came about through contacts and networks. My feeling is that many companies are still looking at the same pool of candidates, former CEOs and founders, who may be great, but diversity of board members in all dimensions is important.
I am worried that by specifying a very detailed spec for the board member, companies may be missing out on great candidates with broader experience.
Is there a difference in the way board leadership is thought about in the US and the Europe?
In the US, you still see the CEO and Chair role filled by the same person, which is not considered good practice elsewhere. The idea of a retirement age for board members is also less common in US, which can be a challenge for board refreshment.
In terms of diversity, Europe has been more comfortable to bring in hard or soft quotas and more disclosure. There is often a lot of pushback on this in the US.
How do you find the finance world approaches diversity, compared with other sectors?
Traditionally, financial services companies have not been very diverse, particularly at senior management and board levels. My sector, insurance, is a laggard in this. However, in recent years I have seen a lot more focus at banks and insurers, partly because new fintechs are coming into the market with different backgrounds. That said, in finance in general, there are quite a lot of women and it's very international.
What is stopping organisations turning good intentions around building more diverse boards into action?
To be honest I think it's laziness and maybe fear. It's just not true that there are no good diverse candidates out there – just look at the WEoB members as one example. There is too much talk and not enough action. They need to bring women and people of colour onto the board, and then it'll be obvious to everyone that they not only perform, but also bring added value to the company. Shareholders, whether the company is public or private, should insist on it.
Alongside the bigger systemic issues around gender bias, what are the small ways in which it impacts you as a highly qualified woman?
I think there are a lot of stereotypes about what women are supposed to be like. As an example, I do not have children and I'm not at all interested in cooking, so those are not topics I want to spend a lot of time discussing. It's the same for other groups too; black men are probably the most impacted by negative stereotyping, at least in the US.
The other thing is that there are still many situations, such as speaking at a conference, where if you're in a minority, you are going to stand out. It's an opportunity to shine and to be remembered, but there's also a risk you attract more negative attention and criticism.
What do boards need to think about post hiring to make sure women feel included and able to contribute as meaningfully as possible?
Building relationships with other board members is critical to being to operate effectively. This applies equally to women and men, and I was fortunate to have met two of my fellow board members as well as the CEO of the company whose board I joined in May 2020, before the lockdown.
I have made a special effort to get to know the other women on boards; if there is an issue about inclusion and being heard, it's more powerful if we can address it together. I actually think virtual meetings have made it easier for everyone to get air time, because you can't have more than one person speaking at a time, and it's more natural to go around the screen. I hope this doesn't get lost when we get back to meeting in person.
What is the main thing you learned in your career that would be a huge asset to any board you sat on?
Lots of things, but just to mention two – crisis management, based on both the successful and less successful experiences I had as a Head of IR in the global financial crisis. The other thing is being able to spot trends early and see how those will lead to new opportunities and risks for a company.