Oxford Flow
Chair
Oxford Flow, a manufacturer of innovative pressure control equipment using technology developed at Oxford University's Department of Engineering, wanted to hire a Chair. They were looking for someone with previous CEO/Chair scale-up and fundraising experience to help the business through an exciting phase of growth.
---
Find out how much it would cost you to hire through Nurole.
Find out how Nurole can help you find your next board or c-level role
---
Within weeks Nurole's system selected Steve Churchhouse, an accomplished former Director of Supply Chain and Logistics for the Rolls-Royce Civil business, Chair of GeoSpock Ltd and serves on the board of both Paragraf and Mind Foundry.
---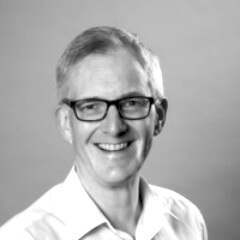 Steve Churchhouse
Chairman, Geospock Ltd
(Successful candidate)
"I found the Nurole process to be an inclusive and open one, not despite but because it is a technology/criteria based tool. The process is highly scalable - 'job opportunity flow' is maximised for candidates and 'candidate flow' maximised for recruiters. The initial round of matching is not about who you know or where you come from. There is a balance of standardised digital process and the human touch. Taking on the role of Chair at Oxford Flow has been an exciting one, I've enjoyed bringing my experiences to the table and I look forward to the development going forth"