Joint Forces Command
Non-Executive Director
Joint Forces Command (JFC), a major enterprise and one of four Commands in the UK's Armed Forces, are looking for an insightful, purposeful and independent Non-Executive Director (NED) who wants to make a significant contribution and shares their commitment to national defence and security. They are looking for an individual who is driven with a sound background in innovation and business change to be a member of the Joint Forces Command Board.
---
Find out how much it would cost you to hire through Nurole.
Why public companies use Nurole to improve board diversity without compromising on quality.
---
In one day Nurole identified Ian Smith, former Exel CEO, Chair of NHS Trust and Operating Partner at Trilantic Europe and within a few weeks, Nurole also identified Matthew Postgate the recently former Chief Technology and Product Officer at BBC.
---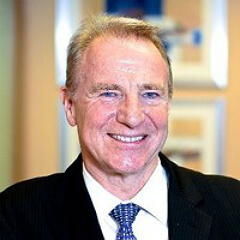 Ian Smith
Operating Partner, Trilantic Europe
(Successful candidate)
"I saw the Joint Forces Command NED role on the Nurole platform and applied immediately as the role allowed me to not only leverage my board, NHS and international experience but also to continue my public service work, and interest in the military. The initial application process was incredibly quick and easy and while the assessment and interview process was a little drawn out, the Nurole team kept me informed throughout. Nurole is an invaluable tool for busy people looking for board roles that match their experiences and interests."