Artemis Fund Managers Ltd
Independent Non-Executive Director
Artemis is an owner-managed, UK-based active investment manager, offering a range of funds that invest in the UK, Europe, the US and around the world to both retail and institutional investors. In line with the recent FCA market study, they were looking for a new Non-Executive Director who would sit on the Artemis Fund Managers Ltd board. They sought someone with a background (10 years minimum) in retail fund distribution who would focus on a responsibility to the customers and their best interests.
---
How Nurole's unique platform helps venture capital find better board talent.
Find out how much it would cost you to hire through Nurole.
---
Through Nurole they found an ideal candidate in Claire Finn, who has 20 years' experience in financial services and asset management, most recently as a Managing Director at BlackRock and a Non-Executive Director at Law Debenture. Her previous roles include Product Manager at Henderson Global Investors, where she was responsible for managing, developing and rationalising Henderson's product range.
---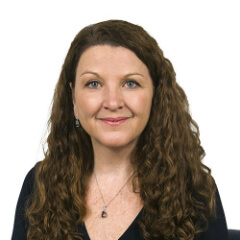 Claire Finn
Managing Director, BlackRock
(Successful candidate)
"I'm unusual in that I found my first two NED roles through a recruiter - Nurole - rather than my network, and within about six months too. I've really enjoyed the experience of working with Nurole: the platform is really helpful in focusing your mind on whether you can add value to a board. It really makes you consider hard whether your key skills match what the firm is looking for. Nurole also provides feedback if you're not successful at getting through to interview, or at the interview itself, which other recruiters in the non-exec space frequently don't. It really helps you to do better next time."