Independent Search Partnership
Chief Executive Officer - Nisbets
+
View details
Independent Search Partners were looking for the next CEO of family-owned Nisbets, Europe's largest supplier of catering equipment. They wanted candidates with CEO experience in logistics and distribution businesses of at least £50m turnover and a background working in family owned businesses.

In just one day Nurole identified Klaus Goeldenbot, the former president of RS Components the trading brand of Electrocomponents PLC a FTSE 250 global distributor for engineers with operations in 32 countries.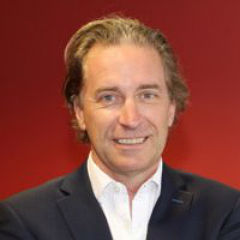 "The big difference between Nurole and other sites I have tried for candidate sourcing is the quality and relevance of the candidates. The way the platform is structured helps address key concerns up front which makes the process incredibly efficient. It's also fantastically quick – you get connected with great candidates within days. A huge asset for anyone hiring at board level."
Guy Beresford, Founder, Independent Search Partnership